Shipgarten's fun-filled grand opening bringing the Tyson's Corner community together!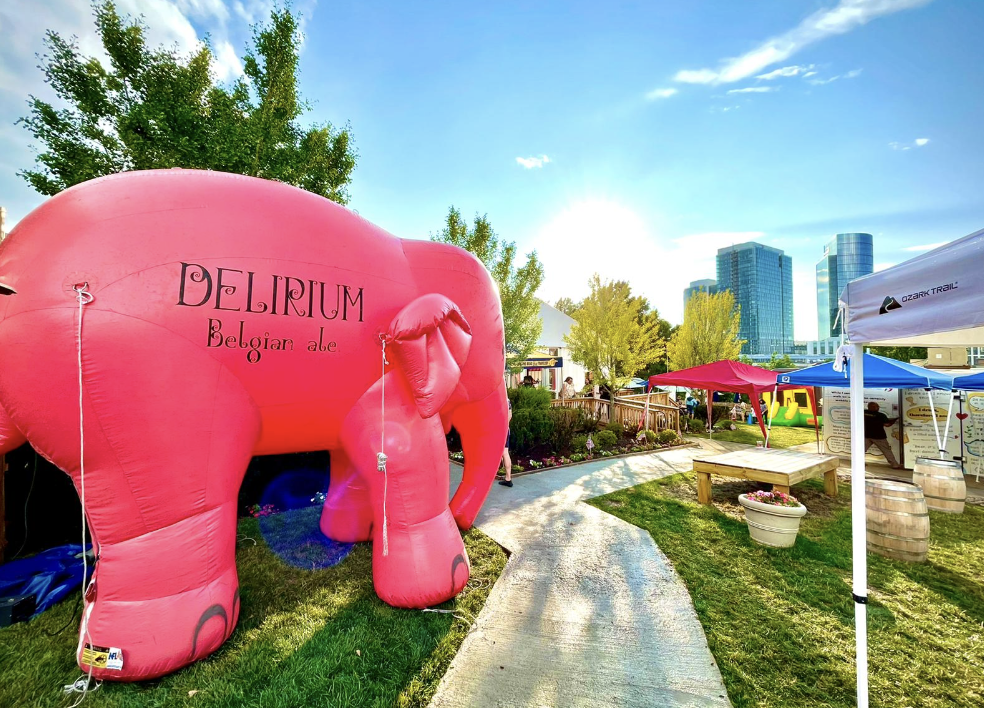 After a crazy weekend at Shipgarten during the grand opening, it is easy to tell that this family-friendly biergarten has made its mark in Tyson's Corner. With many activities and a full itinerary for the weekend, Shipgarten was able to create a unique experience for each person that walked through the doors.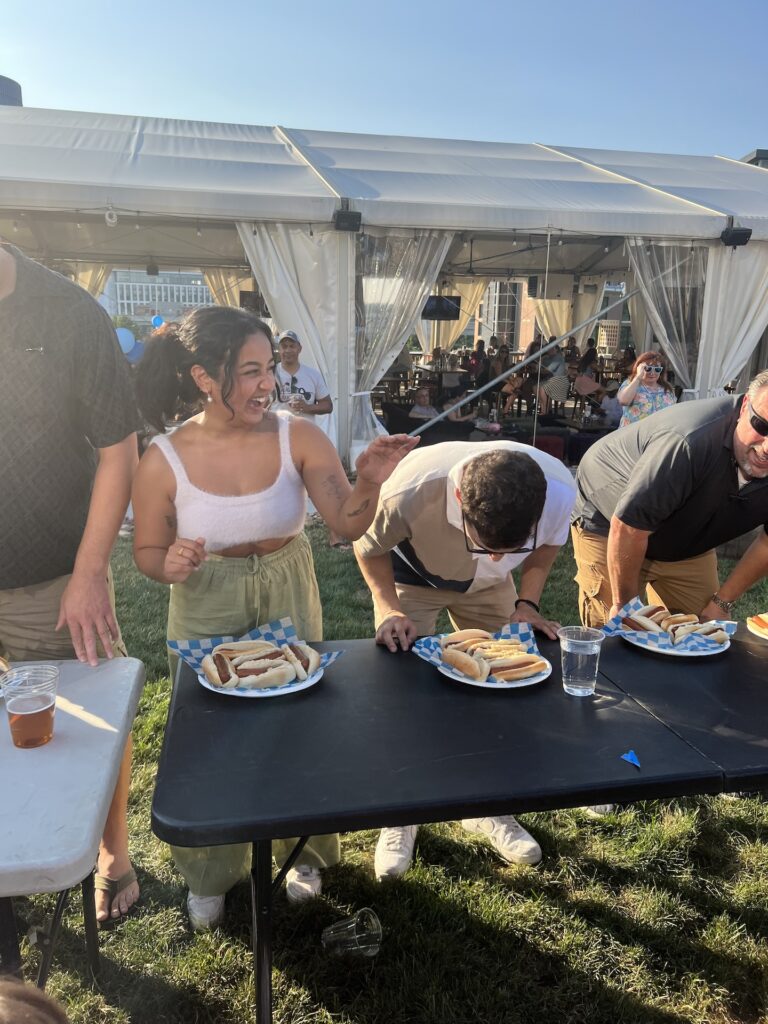 Although many were taken back by the endless food and drink options provided by the 4 different food concepts at Shipgarten, it only made leaving that much harder. The constant flow of drinking games, hot dog eating contests, face paintings, snow cones, moon bounces, and so much more transformed the weekend into the summer getaway everyone needed.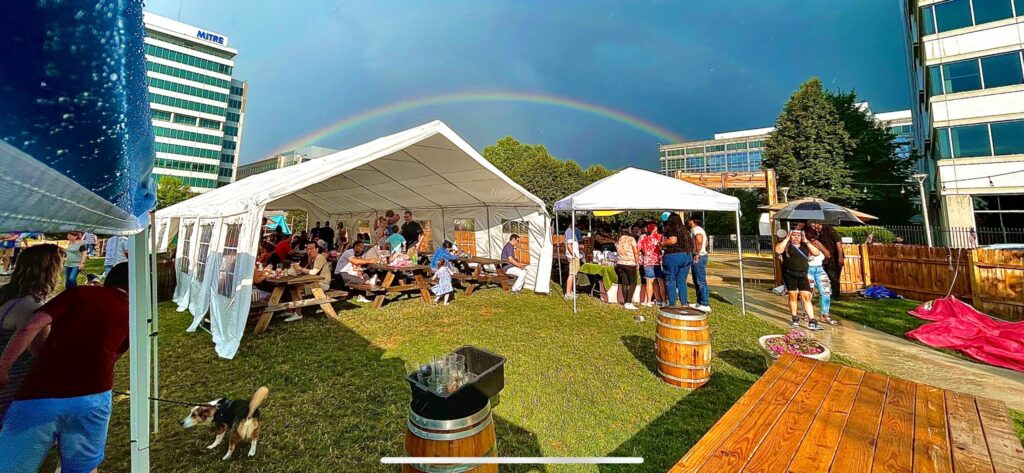 Although there was a quick, heavy downpour Saturday, the fun and excitement did not falter once, in fact, with everyone packed under the same roof and the live music having everyone's feet moving, it was clear the people of Tyson's Corner had found the perfect place to come together and enjoy the pleasures of the beautiful area with their community. And if the evening wasn't perfect enough… imagine the clouds opening, the sun proudly beaming again, and a vibrant rainbow appearing over Tyson's horizon.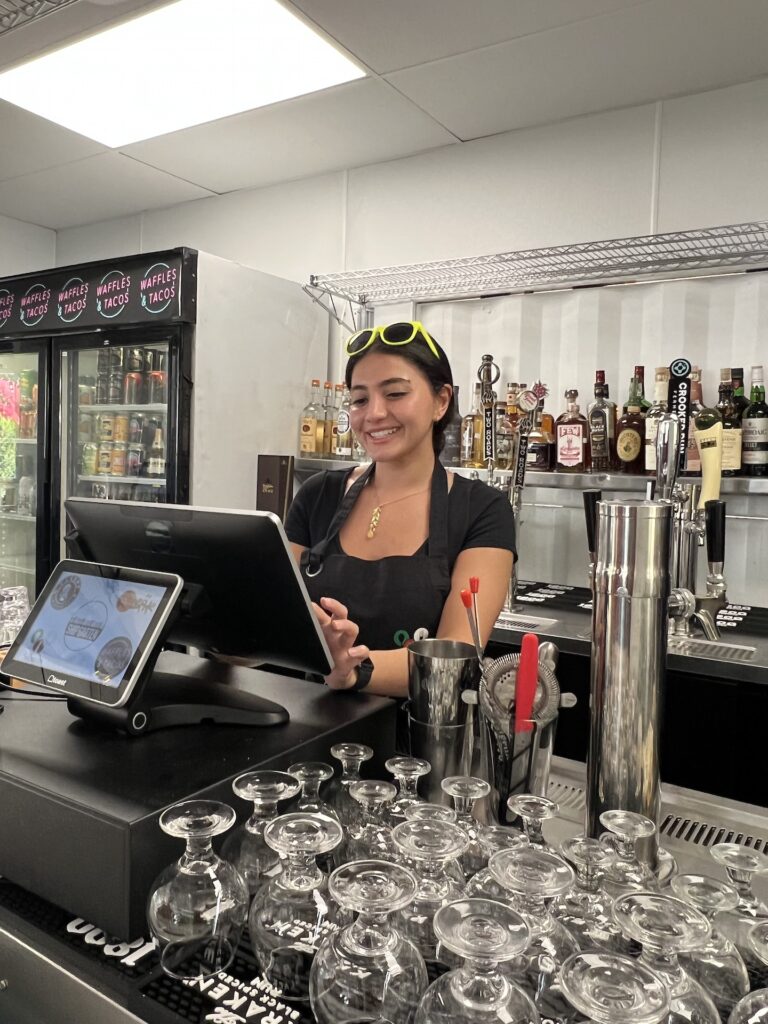 With the grand open festivities coming to an end this past Sunday, the high energy from the weekend will follow Shipgarten each day so if you weren't able to make it out, there's no need to worry because everyday here just keeps getting better!
Also… Shipgarten's hours of operation have changed!
They are now open Monday – Sunday, 11AM to 2AM, so make sure to check-in this summer to experience a night in Tysons Corner the right way!