Come celebrate your birthday at the best biergarten in Tysons Corner!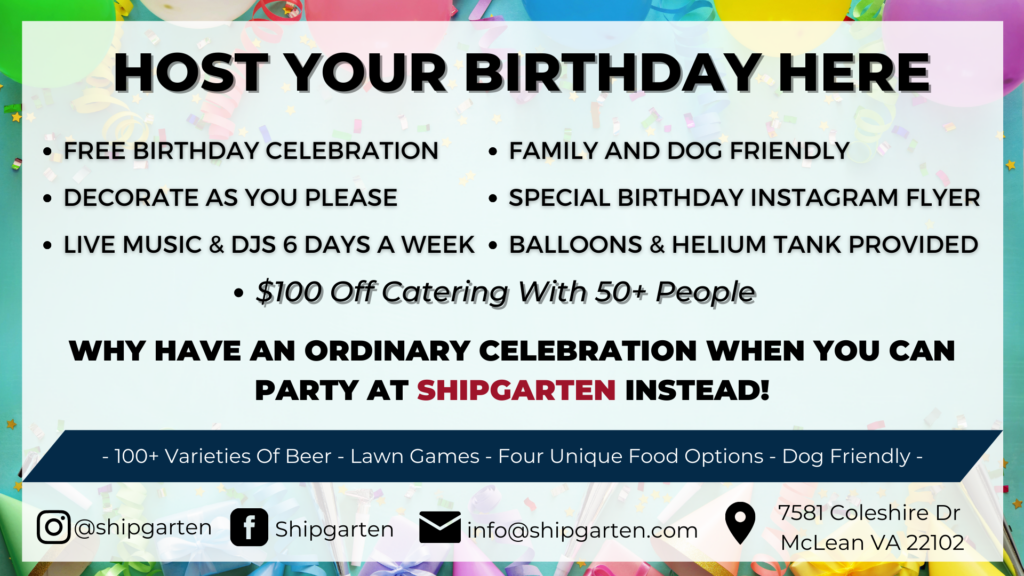 Shipgarten has a large 35,000 sq ft venue to help host your birthday party whether big or small. There are multiple tents to host your event and to soak in the view of the Tysons Corner skyline. Listen to live music as Shipgarten has live bands and DJs playing at the venue ranging from top 40 hits to cover bands. With so many amenities, Shipgarten is a one stop shop!
Four Unique Food Options
Five Different Bars 
100+ Varieties of Beer
You can even have a birthday celebration for your furry pups, also! Shipgarten is a dog-friendly facility where dogs are welcome inside our many tents or outdoors on our patio. They are also allowed on our complimentary shuttle bus from the Shipgarten Parking Lot. There is also a large dog park for them to run around which includes an obstacle course and plenty of balls, frisbees, and other toys!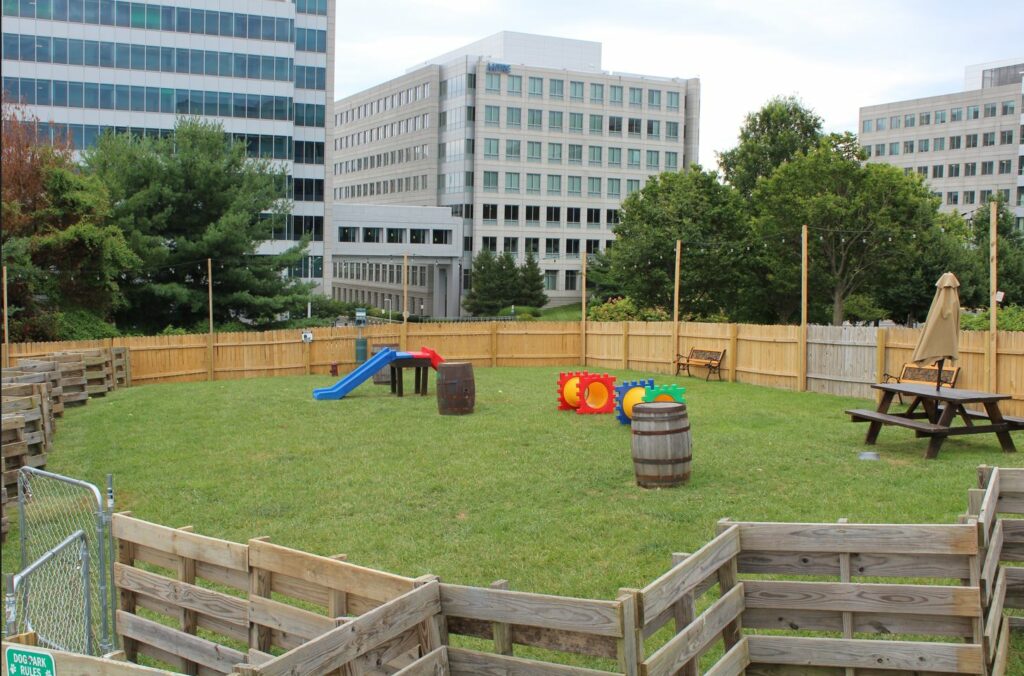 In order to book your reservation, there is no deposit or minimum necessary to host your party at Shipgarten. We have catering food packages available for purchase and if you host 50+ people, we will subtract $100 off your catering bill. You are able to bring in your own decorations and decorate as you please. Balloon garlands, streamers, and banners are a few examples that are allowed on the property. We also have additional balloons and helium tank if needed. We look forward to hosting your next birthday celebration! Email info@shipgarten.com to book your event or for more information.