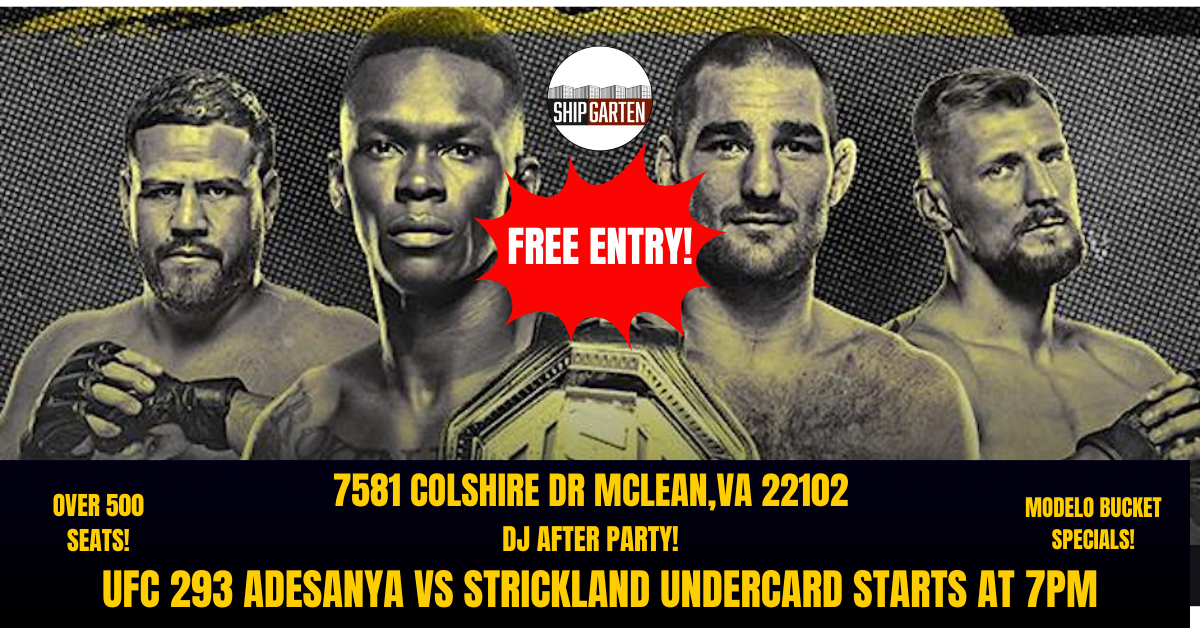 UFC 293 Watch Party: Adesanya vs Strickland
Join us for an epic night of MMA action at the UFC 293 Watch Party! Witness the thrilling showdown between Israel Adesanya and Sean Strickland as they battle it out in the octagon. This in-person event promises an unforgettable experience for fight enthusiasts and sports lovers alike.
Come and soak in the electrifying atmosphere as you cheer for your favorite fighters alongside a passionate crowd. Enjoy every heart-pounding moment, as these elite athletes showcase their skills and determination. Grab your friends and make it a night to remember!
Shipgarten offers 2-155″ TV Walls & 6 TVs & Projectors