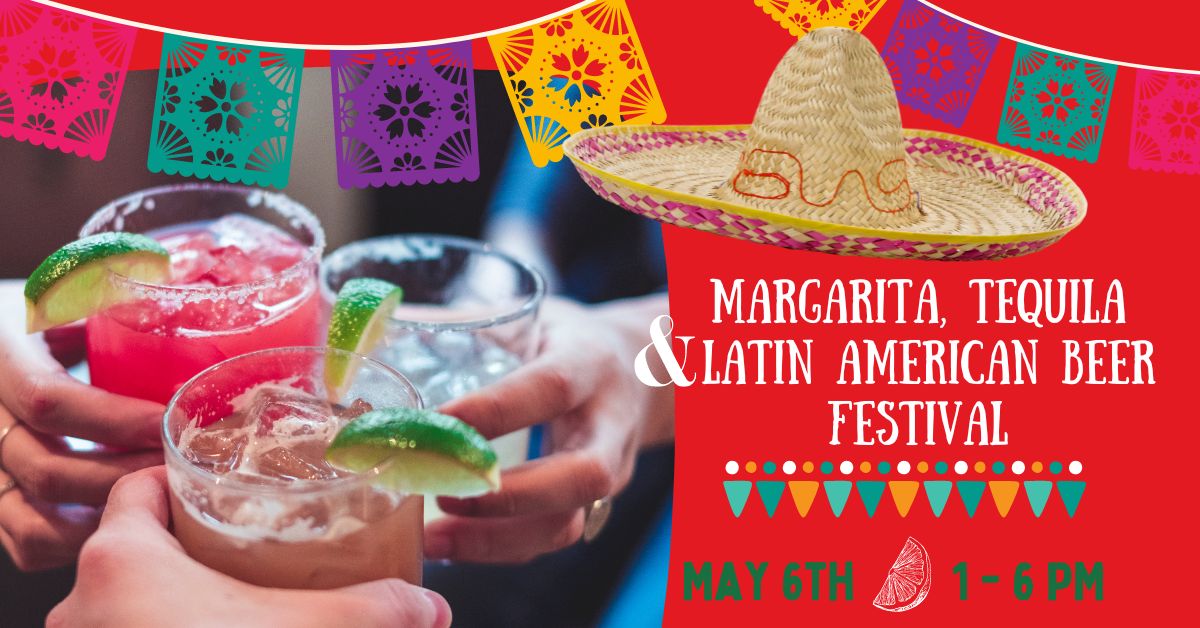 The fun continues on Saturday for our (21+) Margarita, Tequila & Latin American Beer Festival. Accessorize with the free swag we're giving to the first 100 people through the gate! Roam our venue and check out the beer festival in our main tent where we will have sampling from 40+ breweries or check out the 2 different live music sets we will have playing from 12:30pm-7:30pm. We will have plenty of games with gift card opportunities. When you get hungry we will have your favorite Mexican dishes hot and ready at unbeatable prices; then wash it down with our drink and shot specials! Get your group together and celebrate big with us!
***Shipgarten opens at 11 AM & the festival runs from 1 PM until 6 PM. Restaurant closes at 2 AM***
EVENT SCHEDULE:
♫ 12:30-3:30 PM TBD
♫ 4-7:30 PM TBD
♫ 8:00 PM-2:00 AM DJ KHOZZ
ADDITIONALLY:
➳40+ beer & cider samples from local breweries to choose from
➳ Photo Booth with Accessories
➳Great food
➳Dog Friendly (Check out our Dog menu, play in the dog park, or just bring your pup along)
➳ Bratwursts, Pretzels, Wings, & Special of the Day!
➳ Outdoor Games & Activities
➳ Giveaways, Competitions & Prizes
➳ Kids Corner with Face Painting, Moon Bounce, Crafts and more!
★We will also be serving samples of all our regular draft beers from Tysons Biergarten and Waffles & Tacos.
To see Beer Sampling menu, click here…
To see Tysons Biergarten's list, click here…
To see Waffles & Tacos' list, click here…