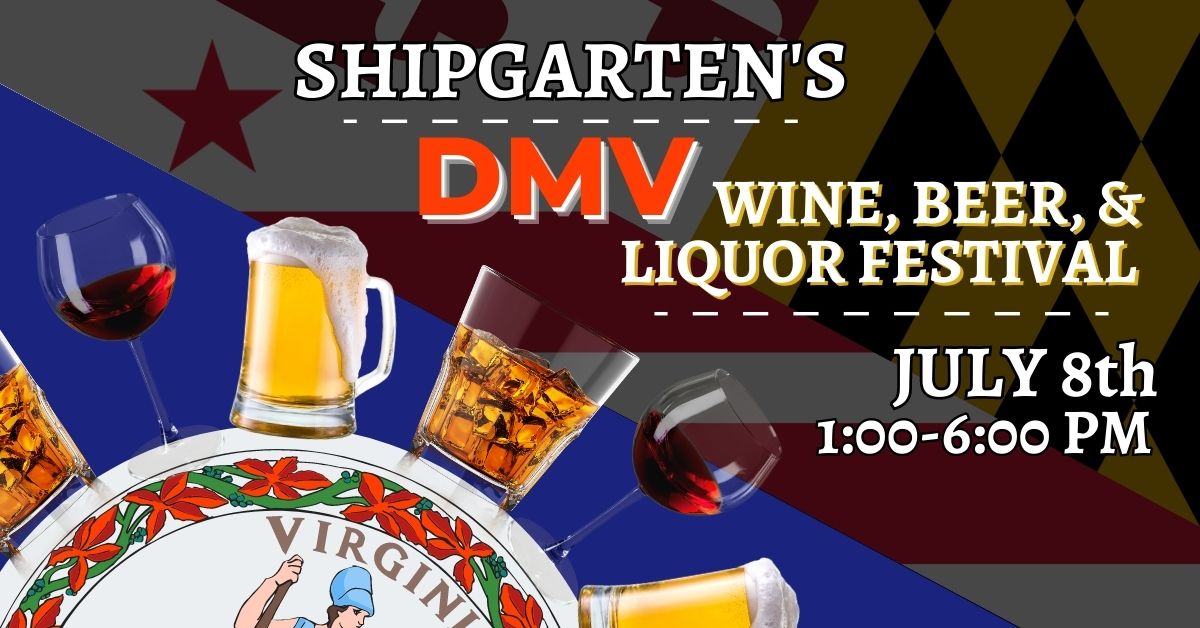 Come join us July 8th from 1-6pm to try Beer, Wine, and Liquor from all over the DMV! We will have a variety to taste from all at Shipgarten located in Tysons, VA.
***Shipgarten opens at 11 AM & closes at 2 AM***
EVENT SCHEDULE:
♫ 5 – 7 PM TBD
♫ 7-10 PM TBD
ADDITIONALLY:
➳40+ beer & cider samples from local breweries to choose from
➳ Photo Booth with Accessories
➳Great food
➳Dog Friendly (Check out our Dog menu, play in the dog park, or just bring your pup along)
➳ Bratwursts, Pretzels, Wings, & Special of the Day!
➳ Outdoor Games & Activities
➳ Giveaways, Competitions & Prizes
➳ Kids Corner with Face Painting, Moon Bounce, Crafts and more!
★We will also be serving samples of all our regular draft beers from Tysons Biergarten and Waffles & Tacos.
To see Beer Sampling menu, click here…
To see Tysons Biergarten's list, click here…
To see Waffles & Tacos' list, click here…