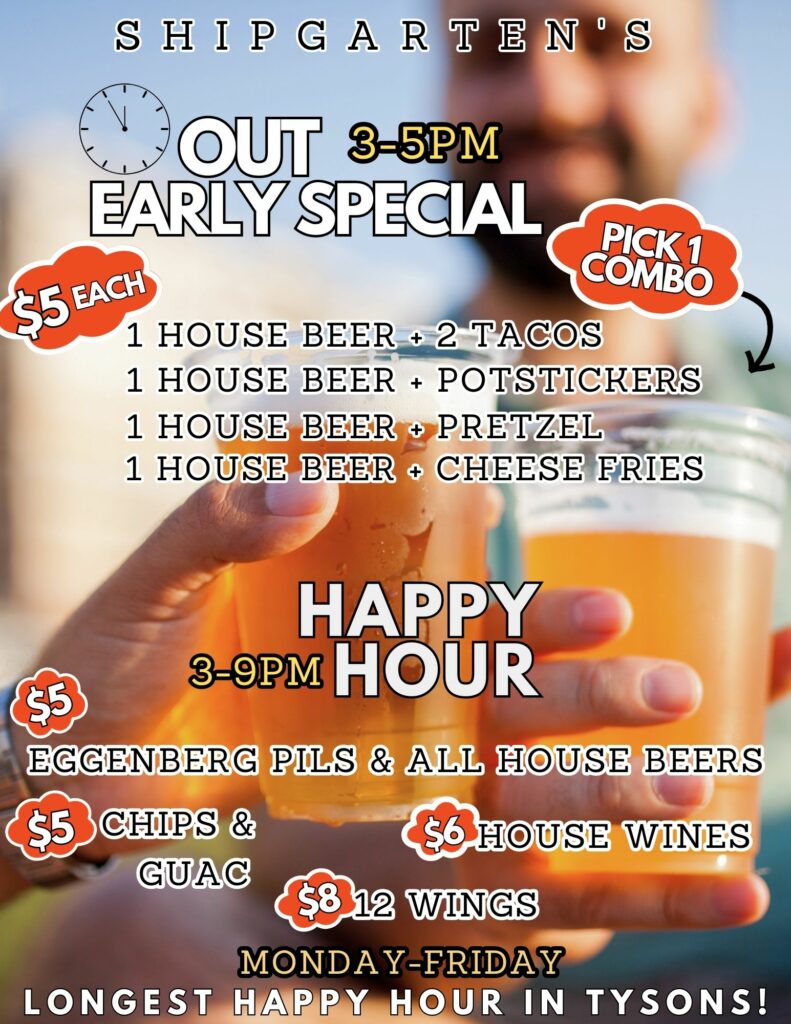 We now have a new and improved Happy Hour at Shipgarten! Not only will be have our staple specials from 3-9PM but we have just added an EARLY BIRD SPECIAL exclusively from 3-5PM that features combo deals from our food concepts and the best part is they are all just $5 DOLLARS EACH! Ya for $5 dollars you get a beer and food COMBO. Unbeatable!! You will definitely want to clock out early for these specials. Come by our place Monday through Friday to treat yourself to a well deserved hour of happiness.
Then while you're here you can enjoy all of our weekly activities such as Trivia, KARAOKE, Live Music, DJ's and so much more!!
The fun NEVER stops here! Come check us out.