Shipgarten is the spot for all of your Corporate and Holiday Events. Check out what separates our Biergarten from the rest!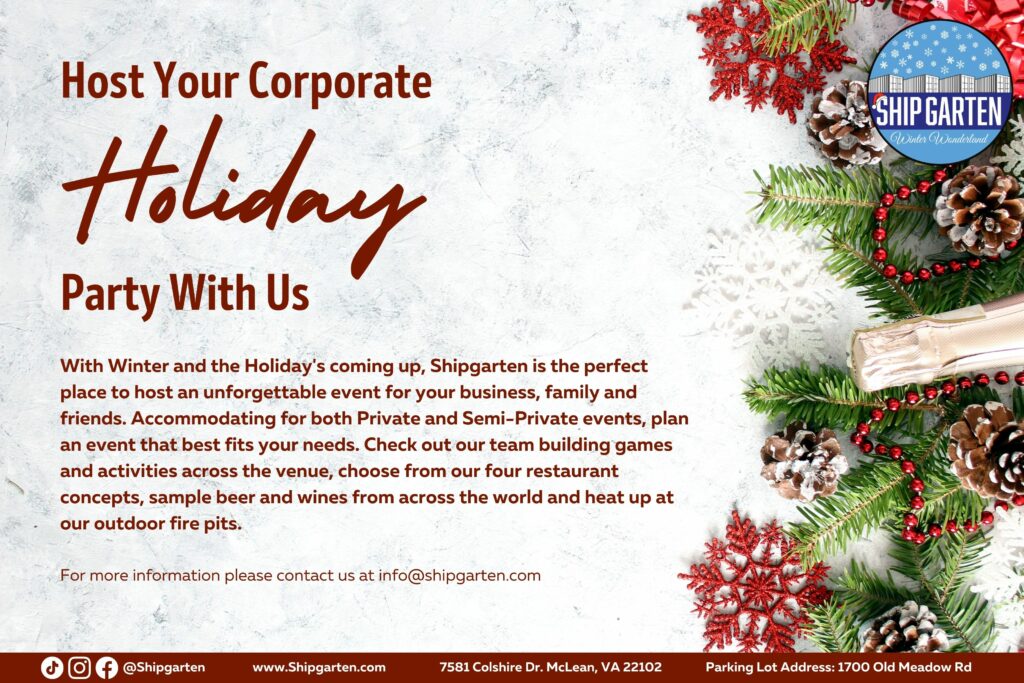 With Private and Semi-Private options, plan an event with us that best fits your needs!
View our Events Package HERE!
---
Party Options
Option 1 – Private Party:
•Larger Parties: Rent Out our Large Enclosed Tent with Industrial Heaters
•Smaller Parties: Rent Out our Smaller Enclosed & Heated Tent
•Full Property Buy-Out, Private Access to the Entire Venue
Option 2 – Semi-Private Party:
•Sectioned Off Area
•No Deposit or Food / Drink Minimum
•Select Your Desired Catering Option
NOTE: This Option will not provide you with a private space. You will be in a sectioned off area with reserved seating, however other customers will be allowed within the remainder of the space.
---
What We Offer
Corporate Family Events OR Holiday Parties
Whether your event may be exclusive to your company or the families are joining, we have activities for all ages!
•Live Music / DJs: Live Music performed from 3:30 PM – 7:00 PM, DJ performs at 8:00 PM (performance requests can additionally be arranged)
•Kids Corner: Children's Playground, Arts & Crafts, Moon Bounces and Face Painting
•Dog Park: Let the dogs off leash and play in our Fenced off dog park
Team Building
We provide a variety of team building games and activities and can accommodate for your parties requests as well.
•Lawn Games: Cornhole, Water Pong, GiantJenga & Connect 4, Hook & Ring
•Beer / Wine / Whiskey Tastings & Food Pairings
•Fire Pits & S'more Creation
•Watch Live Sports in our Lounge Area or from our 24-Foot Outdoor Screen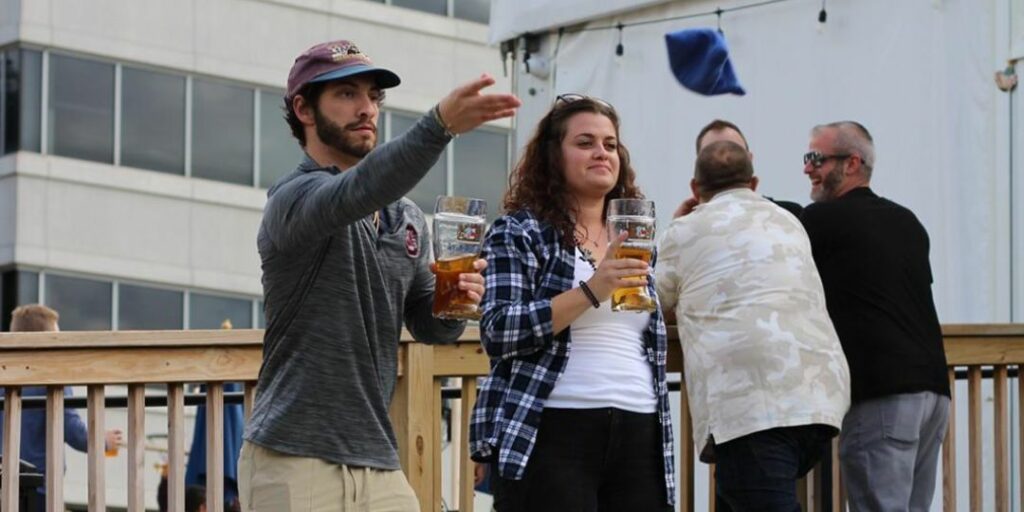 Our Concepts
Four Catering menus are offered and selections can be mixed-and-matched among the restaurant choices.
•Tyson's Biergarten: Traditional German Food & Bier
•RollBär: Asian Fusion
•Salamati Grille: Traditional Persian Custom-Made Dishes & Cuisine
•Waffles & Tacos: Authentic Tacos & Sweet and Savory Waffles
Each Restaurant provides unique drink options for their concept.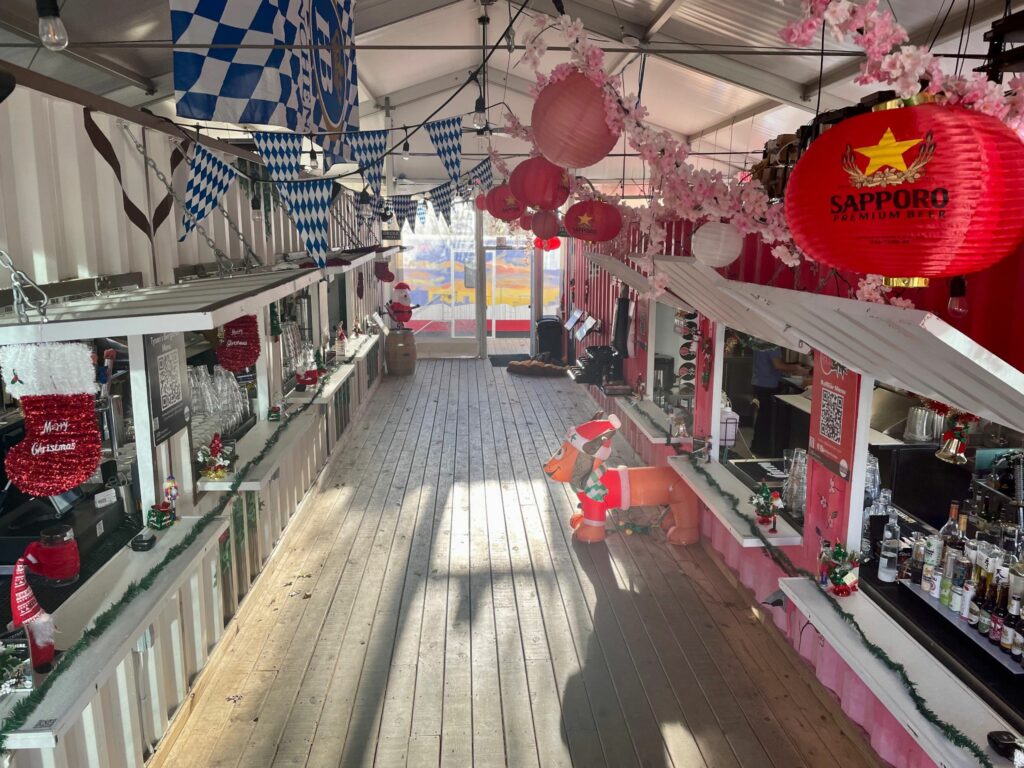 Parking
Free Parking is located at 1700 Old Meadow Road, McLean, VA 22102.
We provide a complimentary shuttle that continuously loops from the venue back to the parking lot throughout the day. Additionally, Valet Service is available on Friday's and Saturday's, it may also be requested for your event.
Please view our Parking Information HERE.
---
Questions For Your Event?
We highly recommend that you set up an appointment with our catering director by emailing info@shipgarten.com to discuss logistics as well as a tour of Shipgarten.
Not available for a Tour? View our venue map below!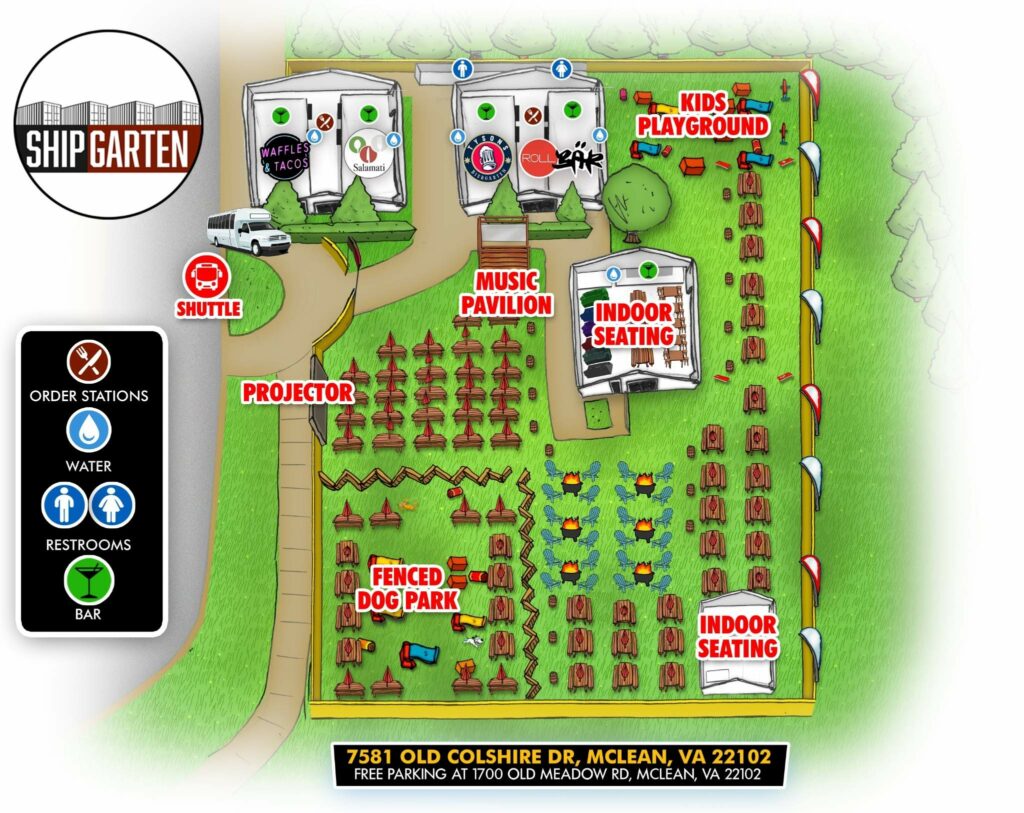 ---