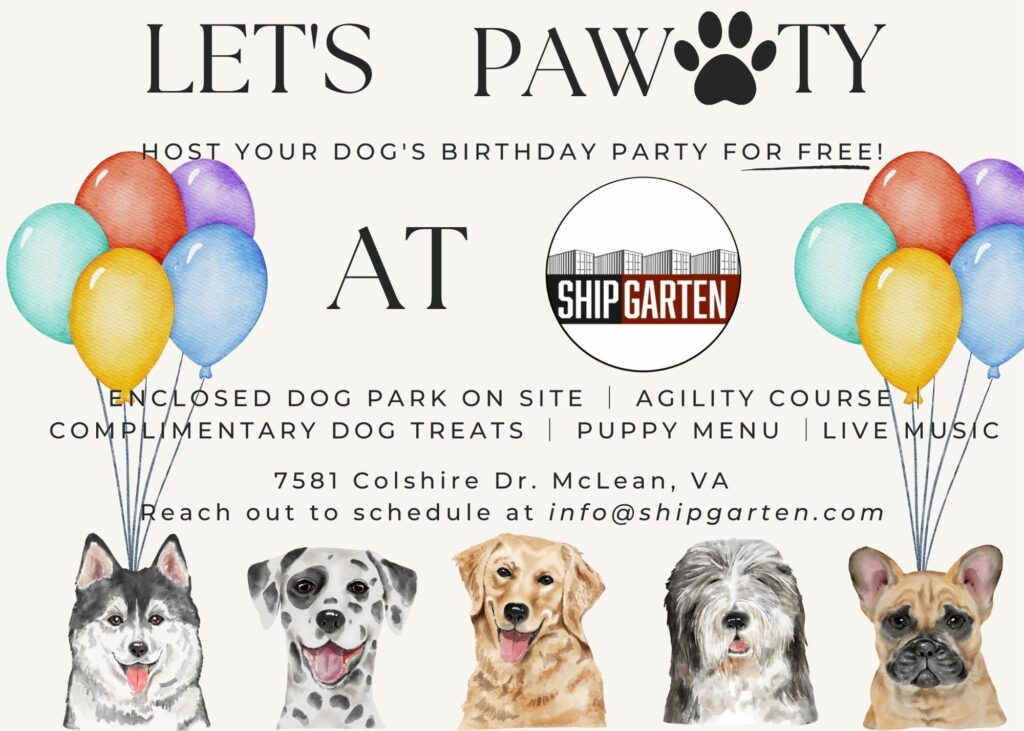 Is your four-legged furry friend your whole world? Do you long for those slobbery kisses every time you look at your lock screen photo? Then throw them a paws-itively amazing birthday party at our large, outdoor venue, FOR FREE!! Out are the days of lame squeak toys and small cakes with a singular candle and in are the days of doggy ragers. But the best part is, you don't have to have a crazy big budget to do it right at Shipgarten.
Luscious green grass and agility obstacles go together like beer and pretzels in our enclosed dog park. Is your pooch a runner? We've got a running loop! A jumper? We've got hurdles! Do they prefer to sprawl out for belly rubs? We've got plenty of space! After an un-furrgetable play session, bring those wagging tails over for an unfur-getable lunch from our pup menu, followed by one of our specialty doggy desserts. Bone Appetit!
Having a ruff day yourself? Kick back and enjoy one of our 50+ draft beers or speciality cocktails while your dog plays with their furry friends and gets all the pets their little heart desires. Fur reals, give your dog the paw-ty they deserve at Shipgarten today!
click here to see our catering menu
click here to see our puppy menu
click here to see our happy hour menu