Tysons Is Getting the premier Biergarten Experience
The group that brought you Tysons Biergarten and Hops N Shine are taking an even bigger leap by creating Northern Virginia's first roaming outdoor lifestyle experience at Scotts Run. Shipgarten is the definition of doing a lot with a little, and will feature four separate food and drink experiences, each out of their own 40ft shipping container. Surrounding those containers will be your quintessential biergarten area, family friendly kids area, a fenced in dog area, and entertainment venue.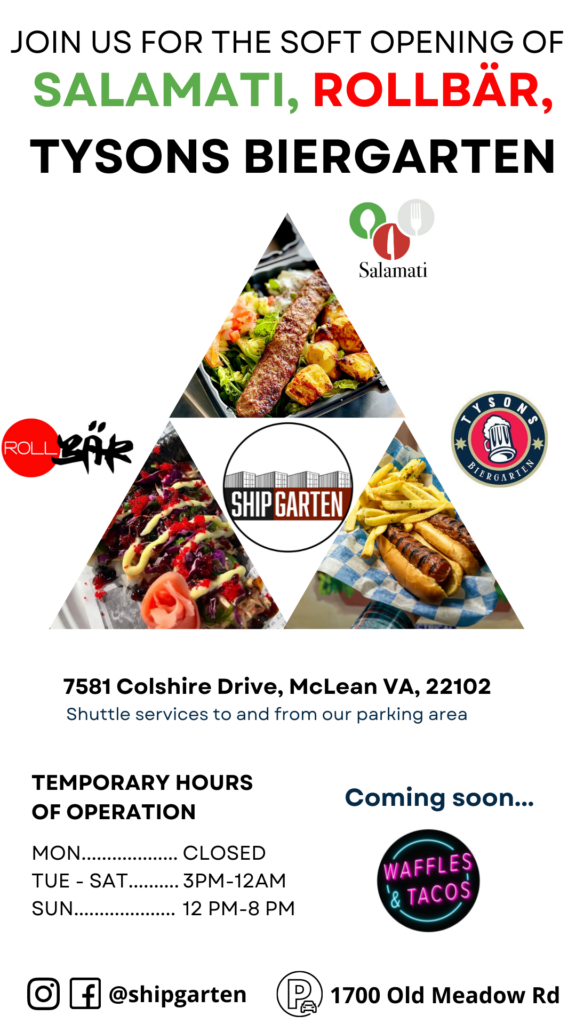 View the soft open menu below!