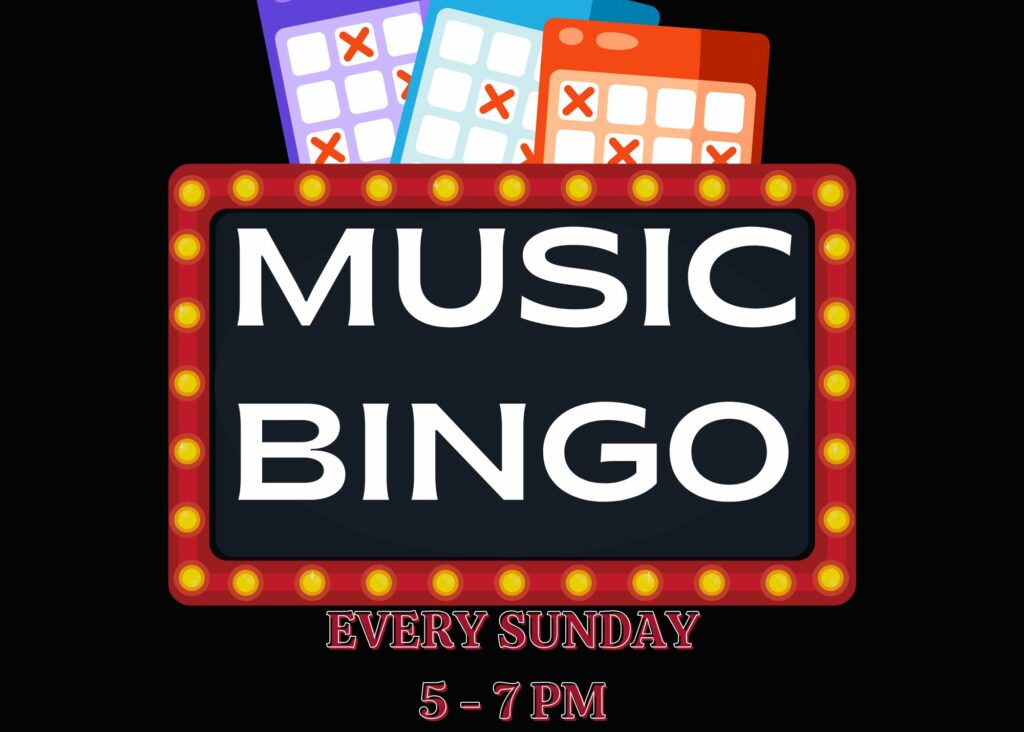 Join us every Sunday from 5-7pm for Music Bingo that the whole family can enjoy!
For all you music aficionados, come out and channel your inner-retired Boomer self as you play music bingo with us. Hosted by Capital Bingo, it's Bingo meets Name That Tune that comes to the best Biergarten venue in Tysons! Every Sunday look forward to a good time of family friendly fun from 5-7pm.
Sing and dance with us as we play your favorite songs and play bingo – all at the same time. Powered by The Original Bandingo Digital Dabs, you mark off songs on your digital bingo card to win prizes for two hours of fun and excitement!
Perfect for the entire family – after a fun-filled afternoon in the bright sunshine of Tysons, where the kids are on the moon bounces and playground and the adults sip on beers around the fire, come inside to our main tent where the whole family can help out in the music trivia. Plop down on one of our couches or stand eagerly as you mark off your bingo card and reminisce about the good 'ol days and the tunes that fueled you to where you are now!
click here for the Happy Hour Menu
click here to Host With Us