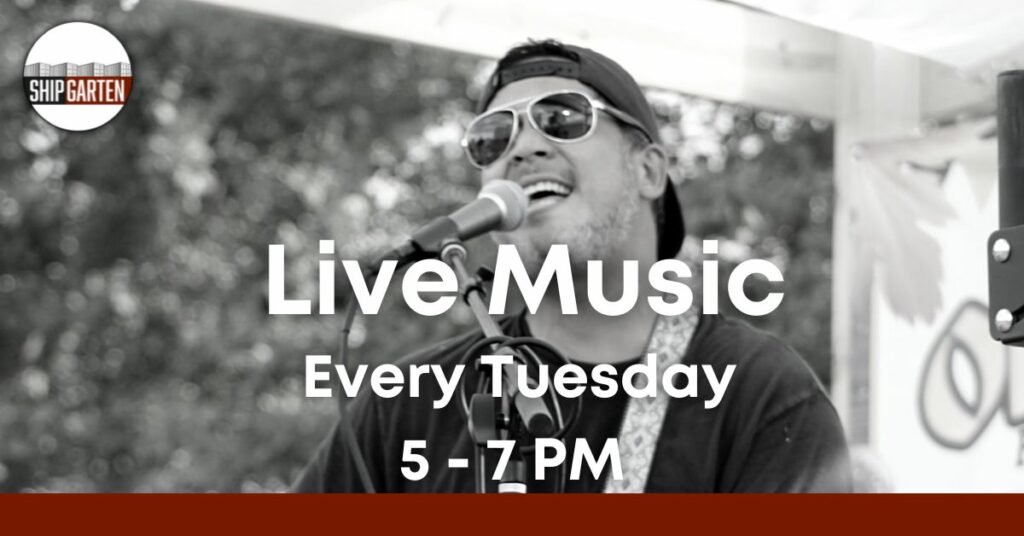 We try to have a full week of activities here for you at Shipgarten. Every day is a good day to be here!
Tuesday, one of the hardest days of the week. If the sting of Monday wasn't enough, you're fully into the middle of the week, with the weekend seemingly nowhere in sight. We at Shipgarten sincerely empathize with you – we get it. And that's why we're here for you, to make it at least a tad bit easier. 
There's nothing like some live music to calm the soul and ease the nerves. And beer. Definitely beer. On Tuesday's, from 5-7 PM, come out to experience some of the best live music in the Tyson's area. Get as close or as far from the stage as you'd like and soak it in – along with our Happy Hour specials. We offer our regular 50+ draft lines, but we always have a pilsner, an IPA, and a cider as a part of our $5 house beer Happy Hour special.
click here for Happy Hour Menu
click here to Host With Us