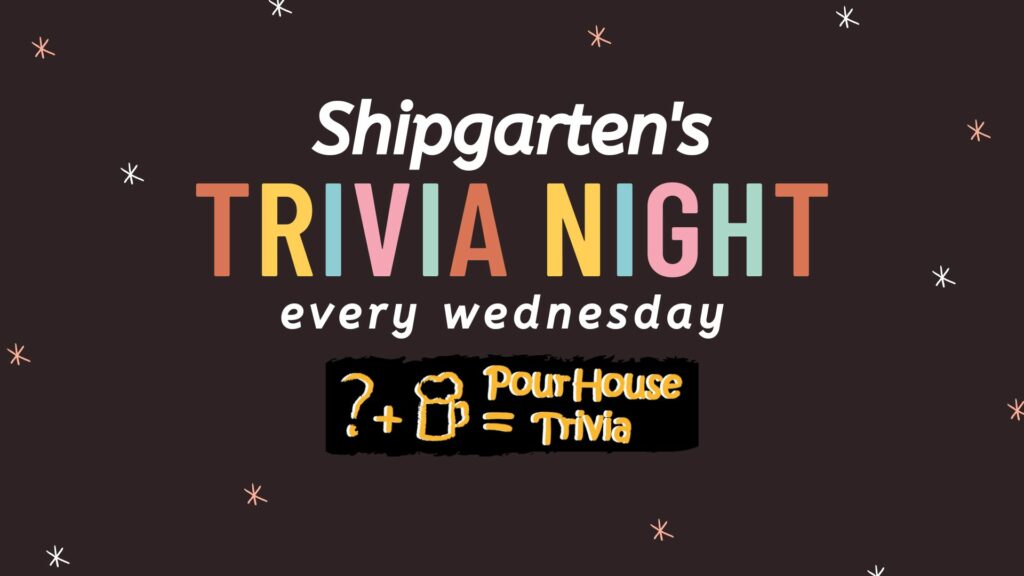 How many of us can relate? – Straight A students but couldn't play a sport to save our lives. Kick a soccer ball? I think I'd rather scrub toilets. We at Shipgarten have the perfect solution for those of us who always excelled academically and, well, flopped with sports. 
Come out to Shipgarten every Wednesday Night for the perfect outlet for your competitive spirits. From 7 – 10PM on Wednesday night, our friends at Pour House Trivia host some of the best light-hearted fun in Tysons. Drawing from a wide-variety of categories, this event is a favorite among Shipgarten customers for the lively and passionate hosts and the interesting and relevant trivia questions. Everyone looks forward to Trivia Night here!
Until 9PM we offer our Happy Hour Specials – perfect to get the creative juices flowing. On a budget? Other than there being no cover or fee to participate in trivia, we offer $5 house brews – pilsners, IPAs, and ciders as a part of our Happy Hour deals. Is your winning streak making you hungry? Pretzels, wings, and edamame are all a part of our Happy Hour deals and will definitely give you that brain power to push through. 
click here to see our Happy Hour menu
click here to Host With Us