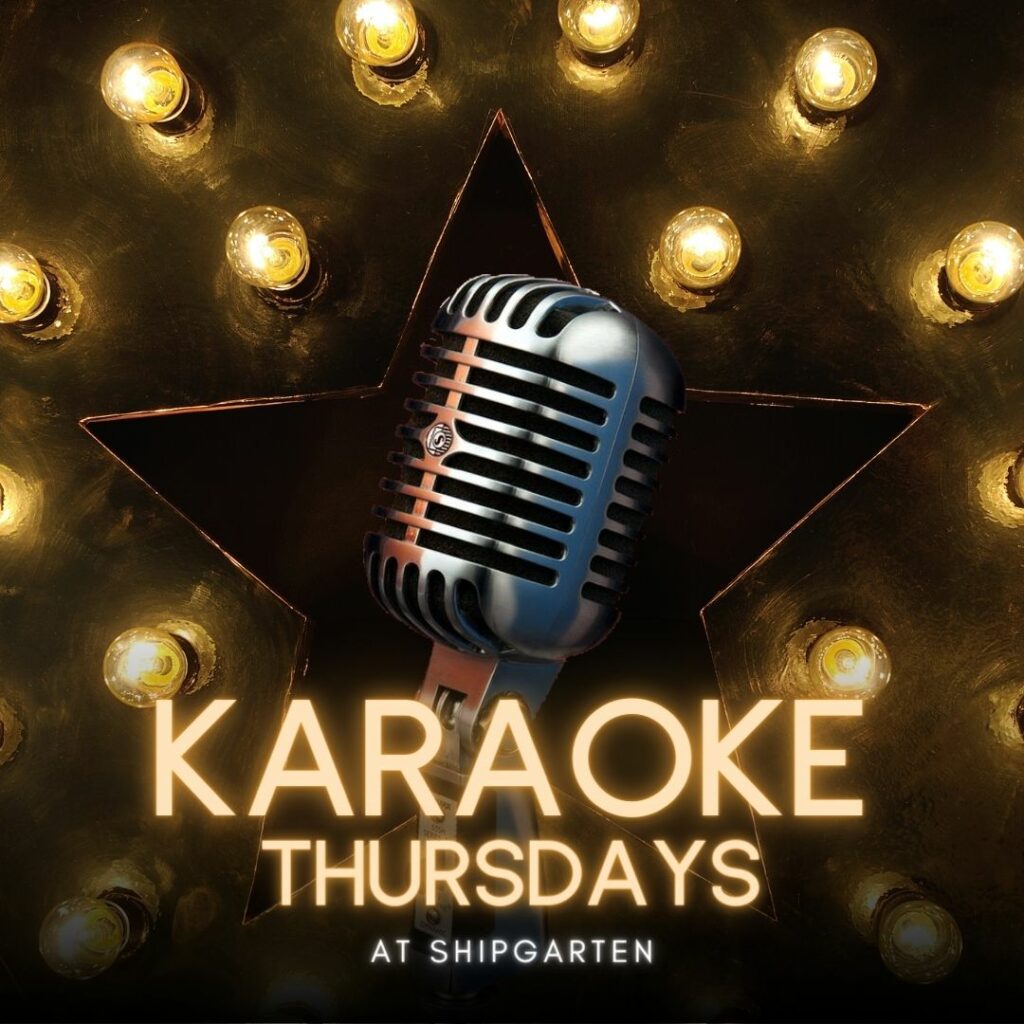 Did you even have a childhood if you didn't have sleepovers with your friends and do karaoke with one of those old microphones with an ungodly amount of cords hooked up to the TV? It's okay if you missed out – we at Shipgarten are committed to having you make core memories and having your "firsts" with us. So if that means having a karaoke party, we won't judge!
Every Thursday from 5 – 10 PM we have high energy DJ John Coulter come out and set the vibe while everyone works up the courage to put their name on the list for Karaoke. We would love to see you come out with that beautiful voice and sing your heart away. Wanna be basic and sing Olivia Rodrigo or Ed Sheeran? All power to you. Thinking of something obscure and from decades ago? Whatever floats your boat! We welcome all vocal ranges and abilities! Shipgarten has the Karaoke party on Thursday Night!
Oh, and another shameless plug for our Happy Hour specials – they're just too good! You know the roll – $5 house beers including pilsners, IPAs, and ciders. We've got the snacks! $7 yummy Bavarian pretzels and $12 for 8 of our juicy, delicious wings.
click here for the Happy Hour menu
click her to Host With Us